VS
Who
:
Ottawa Senators
@
Buffalo Sabres
When
: Friday, November 11, 2011 @ 7:30PM
Where
: Sportsnet-East, NHL C-I
The Story: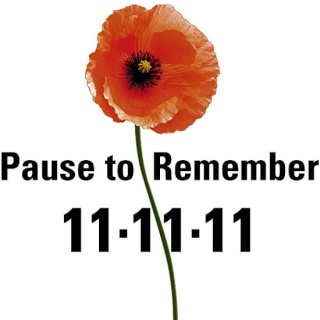 This is the 2nd meeting between the division rivals. The last meeting saw the Sabres win in a shootout 3-2, in Ottawa, on November 5. Derek Roy scored the winning shootout goal for the Sabres. Roy and Jordan Leopold scored in regulation for the Sabres, and Condra and Michalek for the Sens. Anderson made 31 saves compared to Enroth's 25.
It appears as though Jhonas Enroth will make his 2nd start vs. the Sens this year, and Anderson will start for Ottawa.
Ottawa (7-8-1)
The Senators have lost 4 straight games. They are 3rd in the Northeast and 10th in the conference. Their last game came on Wednesday, a 3-2 loss to the Rangers at home.
Captain Daniel Alfredsson is expected to return to the line-up for the first time since suffering a concussion Oct. 29 vs. the Rangers. Chris Neil is listed on the IR after suffering an ankle injury but was listed as in the line-up as of Nov. 10.
Team Leaders:
Goals: Milan Michalek (10)
Assists: Erik Karlsson (13)
Points: Jason Spezza (16)
PIMs: Zenon Konopka (59)
+/-: Filip Kuba/Peter Regin (3)
Players-to-Watch:
Daniel Alfredsson has 81 points (41-40) in 80 career games vs. the Sabres.
Milan Michalek has 6 points (4-2) in 14 games vs. Buffalo.
Starting Line-up:
Colin Greening - Jason Spezza - Milan Michalek
Nick Foligno - Stephane Da Costa - Daniel Alfredsson
Kaspars Daugavins - Zack Smith - Jesse Winchester
Erik Condra - Zenon Konopka - Bobby Butler
Chris Phillips - David Rundblad
Filip Kuba - Erik Karlsson
Jared Cowen - Sergei Gonchar
Craig Anderson
Injuries:
Daniel, Alfredsson, Chris Neil, Matt Carkner, Peter Regin
Sabres (9-5-0)
The Sabres have won 3 straight games. They are 2nd in the Northeast and 7th in the East. Their last game was a 6-5 win over the Jets on Tuesday.
Patrick Kaleta is not in the line-up after being eligible to return as of yesterday, after serving a four game suspension for an illegal hit to the head.
Team Leaders:
Goals: Vanek (10)
Assists: Pominville (12)
Points: Vanek/Pominville (18)
PIMs: McCormick (24)
+/-: Gerbe (8)
Players-to-Watch:
Thomas Vanek 33 points (19-14) in 42 games vs. the Sens, with 8 of his goals coming on the PP. He had 2 goals in the 6-5 win over Winnipeg.
Pominville has 24 points (9-15) in 38 games vs. Ottawa. He had a goal and 2 assists vs. Winnipeg.
Starting Line-up:
Thomas Vanek - Luke Adam - Jason Pominville
Ville Leino - Derek Roy - Drew Stafford
Nathan Gerbe - Paul Gaustad - Brad Boyes
Cody McCormick - Matt Ellis - Corey Tropp
Andrej Sekera Tyler Myers
Marc-Andre Gragnani Christian Ehrhoff
Jordan Leopold Robyn Regehr
Enroth
Injuries:
Jochen Hecht


Last edited by Dash on Fri Nov 11, 2011 12:34 pm; edited 4 times in total